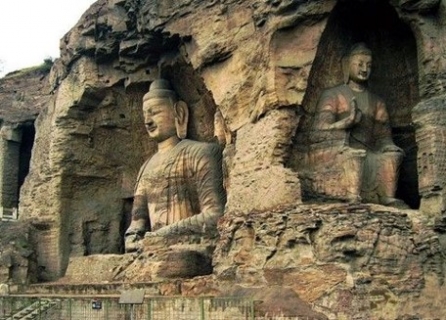 As the second largest city in Shanxi Province, Datong is situated in the far north, near the border with Inner Mongolia, a 6-hour train ride or 5-hour drive from Beijing.

At Da Tong, you will visit Yungang Grottoes, one of the four greatest grottoes in China. The Yungang Grottoes were carved on the southern foot of a mountain and stretches for about 1kilometres (0.6 miles) from the east to the west. There are altogether 252 niches and 51,000 vivid Buddha statues. You will also get to explore the Hanging Monastery was constructed 1,500 years go and still hangs firmly on the west cliff of a hill with over 50 meters above the ground.

What to see and do in Da Tong
- Yungang Grottoes ( Cloud Ridge Caves ) listed UNESCO World Heritage in 2001
- Hanging Monastery with over 1500-year history, first built 491 AD.

---
What you need to know about this tour:
Duration

-

Price

1 - 4 Pax

4 -6 Pax

Given upon request

Given upon request

Price Includes

Taxes, petrol, toll and parking fees

Price Excludes

Hotel and entrance fees to all attractions