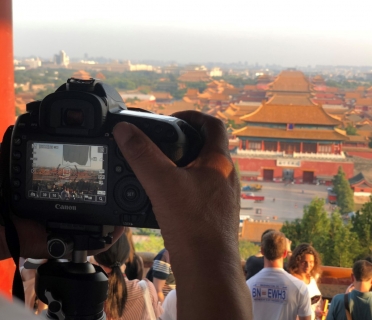 There are many famous places worth visiting in downtown Beijing. You can tailor-make your own itinerary based on the places of interest below. So, take your pick! Generally, you need at least 3 days to visit all the places!

1)

Forbidden city*

2) Temple of Heaven

3) Summer Palace

4) Lama Temple

5) HuTong Area

6)

The Place

7) Beijing Zoo

8) 798 Art Zone

9)

Bei Hai park

10) Olympic Park

11) Sanlitun area

12) KungFu show

13) Acrobatic show

14) Beijing Opera
We want you to have sufficient time to spend at each attraction. Therefore, you may refer to the table below for the recommended number of places of interest based on the time you have in Beijing
.
1-day

Multi-day

Layover

Night

Recommended maximum number of places of
interest

Choose 3 out of the above list

Ideally, you would need 3 days to
cover all places in the above list
2

Note: additional fees will be
charged for airport
or rail transfers
4

- Olympic Stadium
- Water Cubic
- CCTV Tower
- Gui Jie
*Note: If you choose to visit forbidden city, please note that the museum allows 80,000 visitors a day. All visitors need to buy ticket online or by scanning the official QR code on site.

However, as official booking website cannot be viewed in English language, most foreigners need to buy tickets through travel agencies or Chinese friends. Alternatively, a ticket window is opened near the Meridian Gate for special needs and you may get a ticket from there. It is important to get there and buy tickets as early as possible, especially during holidays. In addition, you may also wish to note that real-name policy has been carried out in ticketing. Therefore, ID cards of Chinese visitors and passports of foreigners need to be shown when buying tickets. Chinese visitors need to swipe their ID cards at the entrance, while foreigners should go through the special channel(s) to have their passports checked.
---
What you need to know about this tour:
Duration

9 hours / day

Price

1 - 4 Pax

4 -6 Pax

600 RMB

800 RMB

Price Includes

Taxes, petrol, toll and parking fees

Price Excludes

Entrance fees to all attractions