Welcome!
You've come to the right place if you are looking for private tours or private car or private taxi around Beijing, Tianjin and Chengde City.

My name is kelly, I am a professional guide in Beijing,and speak fluent English . My brother Han is a experienced driver in Beijing.he is familiar with beijing and knows the best routes.his speaks simple English but he is experienced and patient and friendly.he has taken many tourists been to the wall and famous tour sight in beijing. and with our friends.we offer sedan car. van. and minibus.MPV and so on. all the car and van are clean and air-condition.
We have been in the tourism industry for more than 10 years. Based on our experience, we know that most tourists prefer private tours as not only are they able to travel in comfort and customize their tour according to their travel preference, most importantly, they can do away with forced shopping stops as well as the need to spend precious travelling time away waiting for inconsiderate tour members. so we do 100% promise NO additional shopping stops for you.
The most popular tour sights:Great wall, tiananmen square forbidden city, summer palace, temple of heaven, Ming tomb, Hutong,acrobatic show , kongfu show etc.
First-time Travellers
For first-time visitors to Beijing – regardless whether you are on a holiday trip, business trip or even a layover, depending on the time you can afford, we would recommend you take a look at our 1-day or multi-day tours. These tours cover most of Beijing's key sights such as Forbidden City, Temple of Heaven, Summer Palace, Lama Temple, Hutongs, The Place, Beijing Zoo, 798 Art Zone, Beihai Park, Olympic Stadium and the Sanlitun Area. Transfers could also be arranged if need be.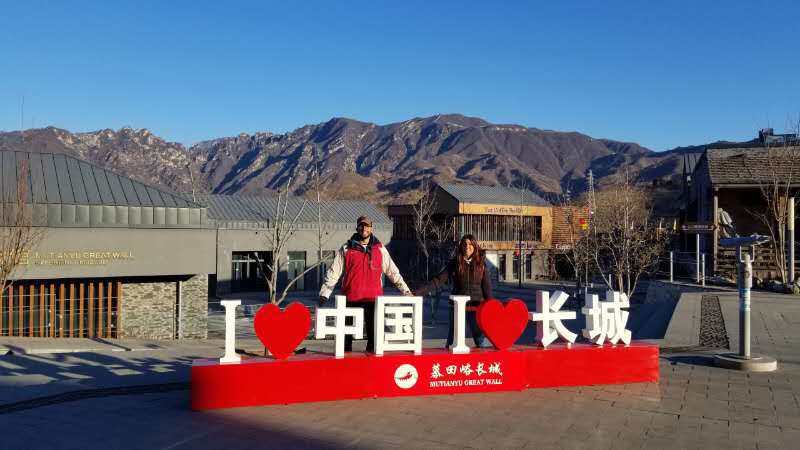 Of course, no trip to Beijing is complete without a visit to the Great Wall of China! We offer tours to the most popular sections of the Great Wall. These include Mu Tian Yu, Huang Hua Cheng, Jian Kou, Si Ma Tai, Jin Shan Ling, Chen Jia Pu, Ba Da Ling and Ju Yong Pass. Most visitors prefer Mu Tian Yu as it is the most well-restored part of the Great Wall. It also has facilities that are elderly and disabled friendly. For the thrill seekers, Jian Kou, Si Ma Tai, Jin Shan Ling and Chen Jia Pu with its steep slopes could be your preferred choice. At Si Mai Tai, you can also gain access to picturesque Gu Bei Watertown which is famed for its night views. For the picture perfect moment, you could opt to visit Huang Hua Cheng. If you are a history buff, Ba Da Ling and Ju Yong Pass are up for your consideration. Hop over to our Great Wall tour series page to understand more about the various sections of the Great Wall.





Seasoned Travellers
There is also no shortage of things to do and sights to see for the seasoned travellers. For one, experience Beijing's rich culture by catching a Kungfu/Acrobatic/Opera Show. You could also visit Kangxi Grassland which is China's largest state-owned horse racecourse or tour the China Aviation Museum and catch Mao's private plane on display. Think you have seen all of Beijing? Why not venture out to neighbouring cities such as Tianjin, Cheng De, Da Tong or even Cuandixia. Soak in a different culture, see new sights and try different food!






tags: beijing private driver, beijing private tour guide, beijing private taxi, beijing car rental, beijing private car, beijing best tour guide, great wall tour, beijing layover, beijing transfers, beijing day tour, affordable beijing tour, best beijing tour, beijing hotel transfer, beijing english speaking driver, beijing private taxi, private hire car
---